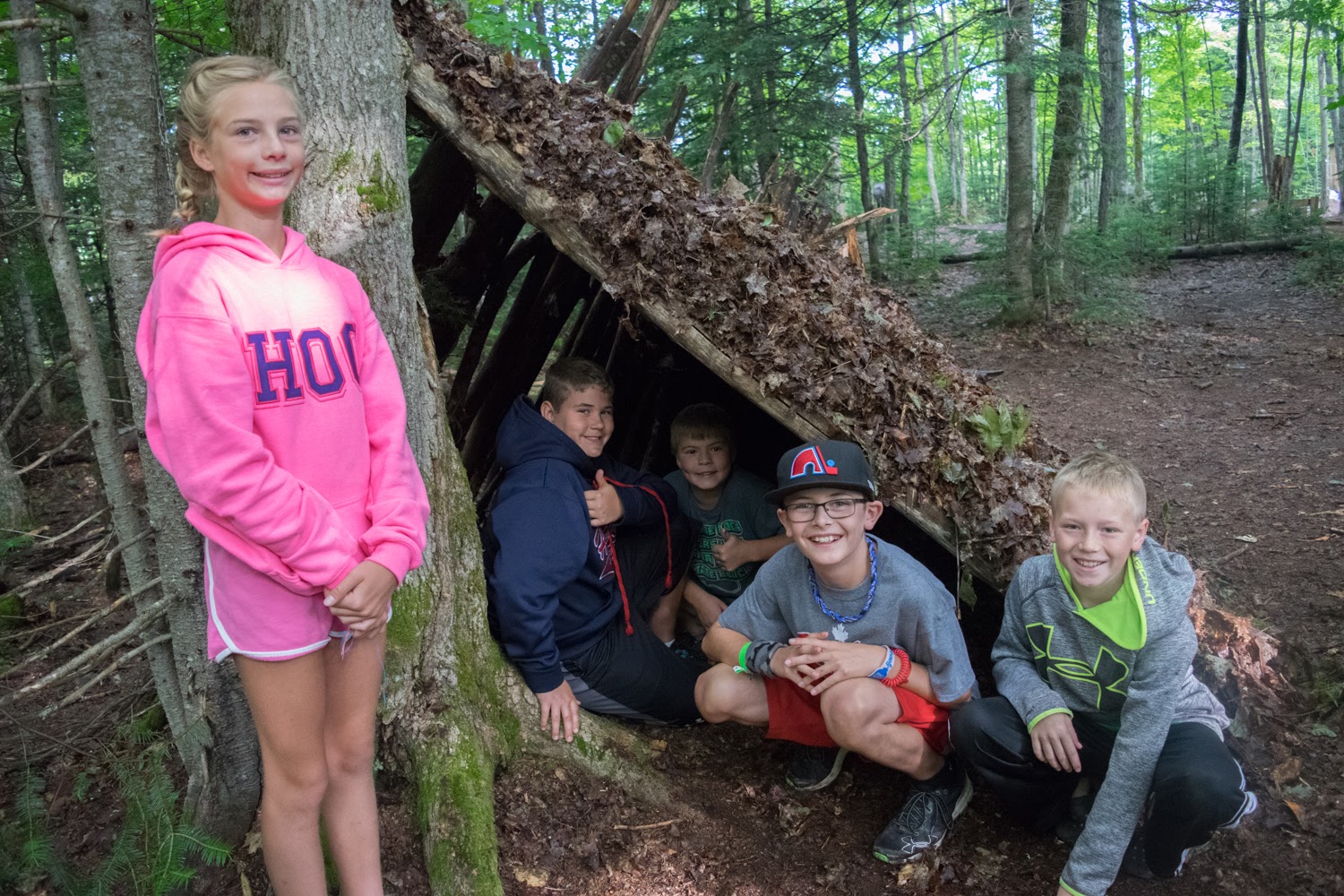 An adventure beyond our basic camp experience.
The Outdoor Survival program is truly an adventure that takes the HOC summer camp experience to the next level.
This program attracts campers with an interest in learning outdoor survival and camping skills. Campers spend the week learning about a variety of skills including, shelter building, fire building, knots and compass use, canoeing and even fishing.
As part of Outdoor Survival, campers spend one night camping at one of our sites deep in the woods across the road.
---
Please Note: If choosing this activity, you may be limited with your additional activity choices based on set class schedules. Camper's confirm their activity choices at Sunday Check-In.