Hockey Opportunity Camp in Ontario is fortunate to have directors and staff with extraordinary depth and quality of experience – giving our parents peace of mind that their children will be well cared for as they are challenged to explore & grow during their time at summer camp.
---
Jeff Johnstone, Camper Since 2008
ASSISTANT DIRECTOR
Hello Parents and Campers,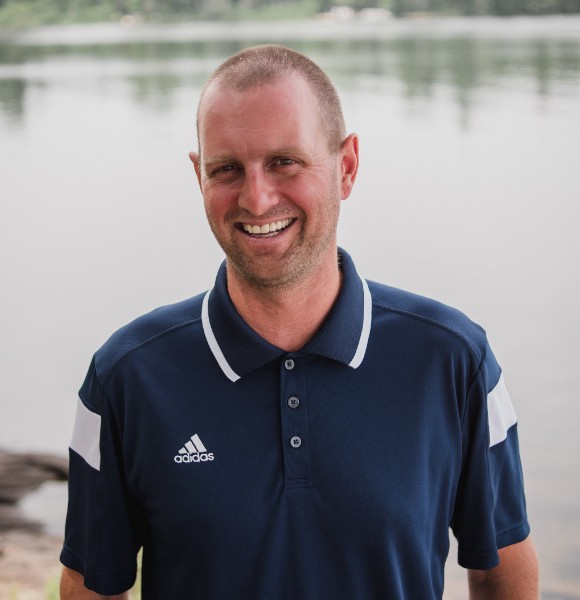 My name is Jeff, and I am Hockey Opportunity Camp's Assistant Director or better known as the Jack of all Trades here at camp. I have been working my dream job here at HOC since 2008. The camping/outdoor industry has been in my blood for as long as I can remember and it is my privilege today to be able to provide young boys and girls similar experiences that helped shaped my life.
I grew up in one of Ontario's most beautiful places; the very small town of Tobermory. Outdoor pursuits have been my passion since my early teenage years and they've provided me with countless meaningful opportunities to give back to future generations. Some of my outdoor work has included working with youth at risk in Wilderness Therapy Programs, Secondary & Post-Secondary Adventure Programs, and a variety of other outdoor experiences.
Today, I live close to camp in the town of Sundridge, with my wife (Shannon) and three busy boys, Nathan, Jacob and Nicholas. My greatest joy is watching my boys grow into young men, with an appreciation for the outdoors, sport, and family. We enjoy a busy family schedule as my wife and I have an opportunity to work with all the boys as coaches, managers, board members, and fans. I also fill some of my spare time as a Captain and Training Officer on our local Fire Department. I truly appreciate the chance to give back to my community through this essential community service.
At camp, my role changes like the wind each day but primarily I have the opportunity to train and mentor our HOC Staff Team Members. I feel that providing them with parent-like tools, life skills, and practical experiences, will help them care for and appreciate each camper as if it were their own. I sincerely look forward to meeting you and your family this summer.
Corrie Middlebrook, Camper Since 2009
ADMINISTRATIVE DIRECTOR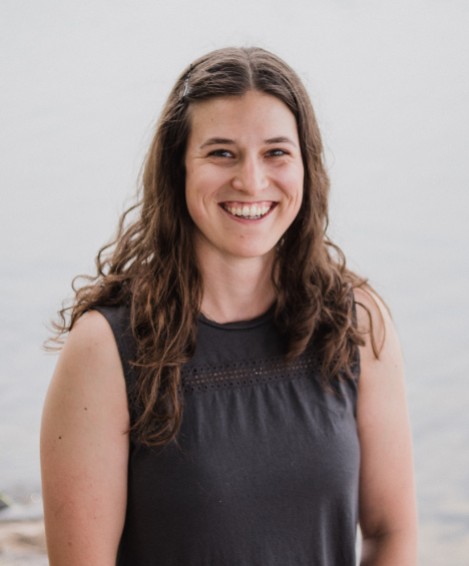 Greetings Parents and Campers,
My name is Corrie, and I fulfil the role of Administrative Director here at camp. Don't be fooled, this is not a typical boring office job. My job is amazing. Not only do I get to work at a summer camp, but I get to work here year-round, planning and executing ways to enhance the camp experience each year. While I am usually very busy in the office during the summer months, my favourite part of camp is getting outside to work with all of the amazing campers and staff who choose HOC for their summer experience. Whether is it helping lead our CIT canoe trips, belaying climbers up the rock wall, or mentoring our Sr Staff Members, I love it all. Although I started my HOC journey later than some do, I am now fortunate enough to call this my career.
My passion for the outdoors and working with youth has transpired throughout my childhood, Post-Secondary education, and travelling adventures. I grew up as the oldest of 5 and as kids, we were exposed to lots of family camping trips and outdoor activities. I made the decision to pursue my love for the outdoors by studying Recreation and Leisure at both Canadore College and Brock University. HOC was always a great stepping stone in between these school years and continually challenged me in my self-confidence and growth as a leader. I even worked at another camp for a season to see if HOC was really where I was meant to be, and guess what? It was.
Making the move up to Sundridge year-round has been awesome. I thoroughly enjoy everything this lifestyle has to offer. Outside of camp, I'm involved in multiple activities that keep me busy; coaching local minor hockey, Firefighter with the local Fire Department, playing hockey myself in rec leagues, and always planning my next travelling adventure. I believe that being involved in your local community is important and I enjoy giving back as much as I can.
Summer camp is truly a magical place and I can't wait to welcome you and your family into our community this season. Please reach out to me if you have any questions, concerns, or just want to chat about HOC and what we're all about. I can be reached directly at corrie@learnhockey.com.
---