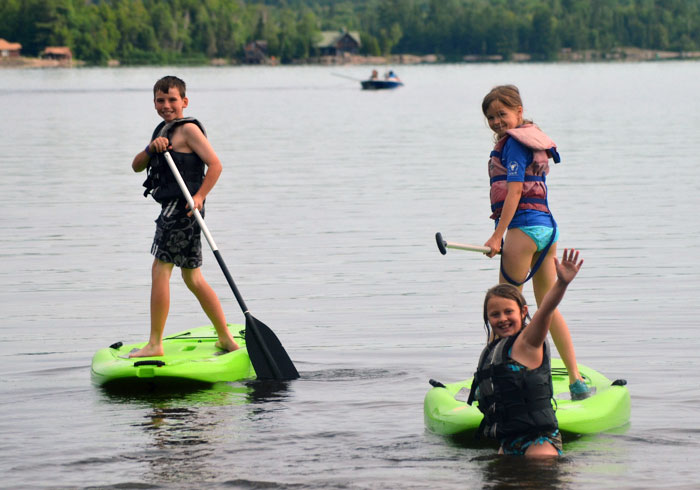 Great for core strength & cross-training!
Board Sailing & Paddle Boarding is the combination of lake front fun and agility. Children learn to balance on the board and to hoist the sail in order to manipulate themselves and the board around the HOC bay.
A difficult skill to master, board sailing and paddle boarding are a fantastic core strength workout and cross training program.
---
Please Note: If choosing this activity, you may be limited with your additional activity choices based on set class schedules. Camper's confirm their activities at Sunday Check-In.